1954
Christian Thöny Snr, a trained tailor, opened his first
clothes store for men, Thöny Mode, in Landquart.
1976
Thöny Mode AG took over the women's clothes store Pally Mode
in Davos Platz. From 1982 to 1987 Ruth Thöny,
Peter Thöny's wife, managed the new store.
1987
Thöny Mode AG for men and women opened at Promenade 63
in Hotel Europe. The store was based there for over twenty years.
1997 – 2007
Thöny Mode AG opened Thöny Bodywear and extended their range to include underwear for women and men.
2002
P58 Streetwear opened in August at the Davos arcade
with a selection of casual fashion and denims.
2007
After a significant renovation, Thöny Mode AG also moved to the Davos arcade.
An assortment of women's, men's and casual fashion is now under one roof.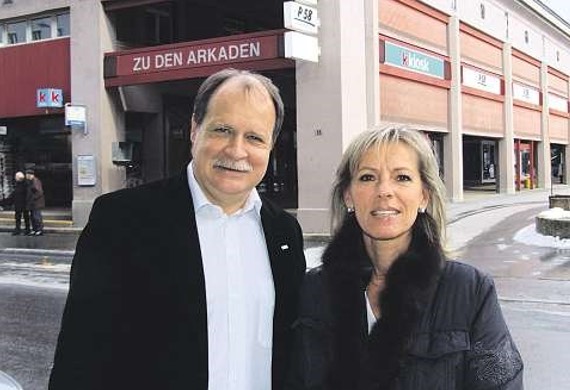 2016
Carmen Thöny, Ruth and Peter Thöny's daughter, joined the company
after completing her studies in business administration and gaining
several years' experience as a Sales Manager at PVH Switzerland. And
now the third generation of the Thöny family manages Thöny Mode AG
and P58 Streetwear along with Ruth, Peter.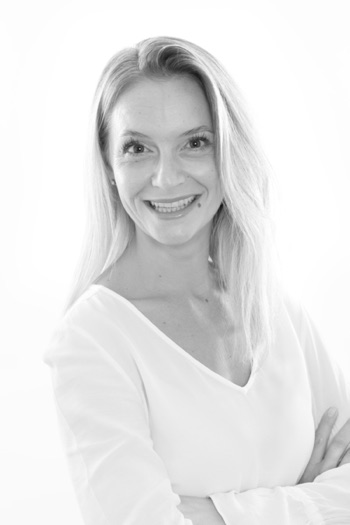 2017
We celebrate 30 years of Thöny Mode Davos.
A big THANK YOU to all our customers for 30 years of Your trust and loyalty!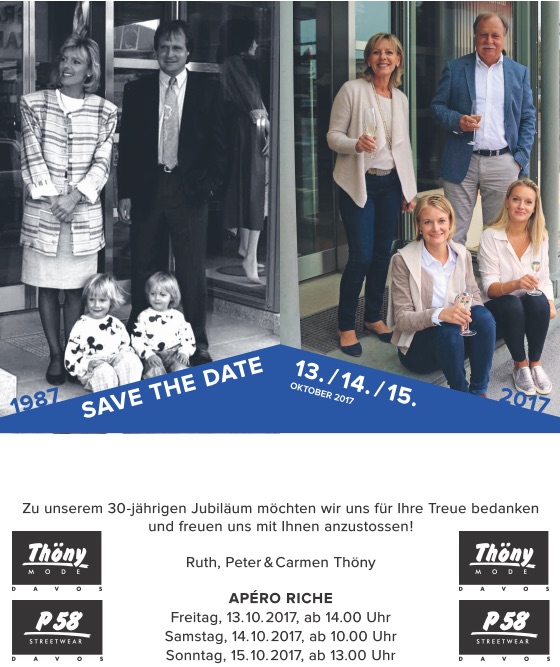 2018
Spring 2018 we renovated the upper floor of our shop, expanding our women's fashion department, adding new trendy brands. In time for summer season we also added new smart casual and sportive active wear fashion in the men's department.